Wallaceburg native takes home gold in provincial swimming championship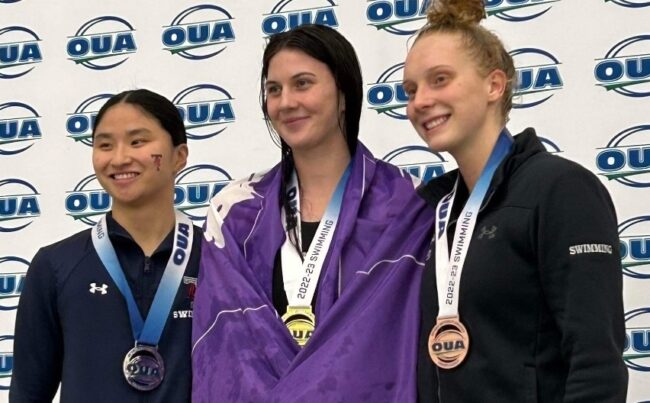 Former Wallaceburg Tartan Shona Branton had a successful weekend for the Western Mustangs swim team, smashing her personal bests in two races.
Branton won the 100m breaststroke at the Ontario University Championships held in London with a time of 1:08.19 (a new OUA record).
She also won the 50m breaststroke with a time of 31.52.
Branton competed in two other team races — the 4 x 100m medley relay where she finished second, and the 4 x 50m medley relay where the Mustangs took home silver.
Branton's next stop is Victoria, BC for the Canadian University Championships.