10 Gold For Chatham Competitors At London Brazilian Jiu Jitsu Open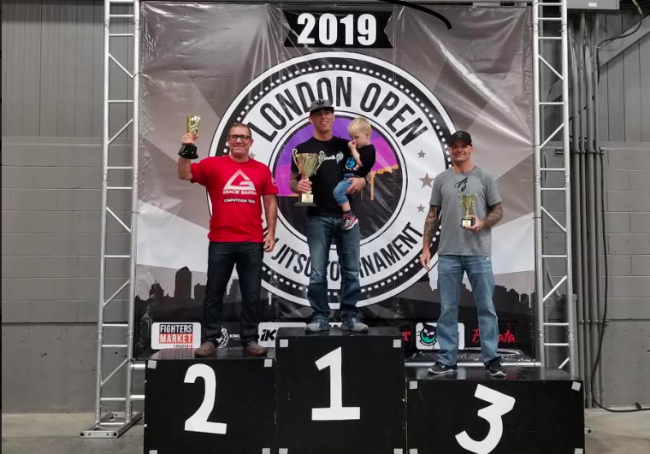 This weekend Armstrong Academy of Martial Arts students competed at the first London Brazilian Jiu Jitsu Open that took place at the Metroland Media Agriplex. It was the first large scale event in London since 2012 and gathered 400 competitors from across Ontario.
For many was their first competition, some were first time at a new belt, others just another day at the office. Overall Armstrong Academy placed 3rd for the event and a total of 10 Gold, 10 Silver and 6 Bronze.
Results by perspective weight and age category:
Adult Purple Belt:
Chad Seng – Bronze, Chase Mason – Silver – Bronze Absolute, Rain Pfaff – Gold – Gold (Blue Absolute)
Adult Blue Belt:
Rob Rankin – Gold, Robbie St. Jean – Silver – Silver Absolute, Kelsie Parish – Silver
Adult White Belt:
Enoc Villanueva – Gold, Stephane Charette – Gold, Megan Friesen – Bronze, Rick Van Every – Silver
Youth Colour Belt:
Ryan Klassen – Bronze, Christopher Matias – Gold, Devon Klassen – Silver
Youth Grey Belt:
Aidan Armstrong – Gold, Darchan Alfaro – Bronze, Breanna Klassen – Gold, Chhoeuy Seng – Bronze, Lincoln Kocsis – Silver, Maxwell Bayley – Silver, Griffen Bayley – Gold, Honour Clark – Gold, Ethan Felhaber – Silver, Owen Diemer – Bronze, James Truax – Silver